Who wouldn't love to see their favorite dog in a full-length feature film?
German Shepherds are full of qualities that shine so bright that not only common men but even Hollywood filmmakers couldn't resist them. Now and then, you might encounter a movie featuring this most obedient dog breed.
So, check out the list of the top 11 movies in which the German Shepherds played a pivotal role.
Want to have a German shepherd? Check out - How Much does a German Shepherd Cost?
Which are the top 11 movies featuring German Shepherds?
I am Legend
Terminator
Ace of Hearts
Cats and Dogs
Shooter
K-9
K-9: P.I.
Reservoir Dogs
Beverly Hills Chihuahua
Max
Megan Leavey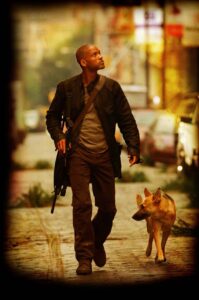 Cast- Will Smith, Alice Braga, Charlie Tahan, Dash Mihok
Director- Francis Lawrence
Release Date- 5 December 2007
After a terrible virus spread, which transformed all people on Earth into zombies/mutants, Robert Neville (played by Will Smith) is the last man on Earth. We follow Robert in his daily grind of trying to find a cure, with his dog Sam, a German Shepherd.
2.    Terminator
Cast- Arnold Schwarzenegger, Linda Hamilton, Michael Biehn
Director- James Cameron
Release Date- 26 October 1984
You will quite often see dogs (mainly a German Shepherd) barking as Arnold Schwarzenegger (Terminator) approaches in the Original Terminator Movie. They can also be seen barking at the Terminator in the Motels as he searches for Kyle and Sara, later in the movie.
Do you know?
Wolfie (The German Shepherd) shown in the movie was owned by the Film's Director James Cameron.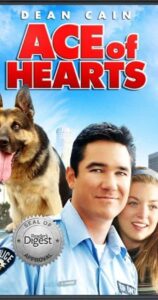 Cast- Dean Cain, Britt Mckillip, Anne Marie DeLuise
Director- David Mackay
Release Date- 6 May 2008
A distinguished member of the K-9 Police Unit is Officer Daniel Harding, and his best friend and partner is a police dog named Ace. Ace is accused of mauling a suspect and is on the verge of getting euthanized. This sets Harding on a mission to clear his best friend's good name as he refuses to give up on his beloved buddy and partner.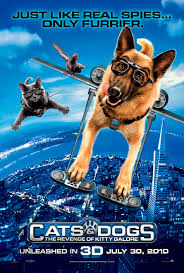 Cast- Sean Hayes, James Marsden, Michael Clarke Duncan
Director- Brad Peyton
Release Date- 30 July 2010
The ongoing war between the feline and canine species is put on hold when they join forces for a mission to thwart a rogue cat spy, who has her own sinister plans for conquest!
Cast- Mark Wahlberg, Kate Mara, Rhona Mitra
Director- Antoine Fuqua
Release Date- 8 March 2007
After learning of a plot to kill the President of the United States, a marksman living in exile is coaxed back into action. Ultimately framed and double-crossed for the attempt, he goes on the run to find the reason behind his setting up and obviously, the real killer!
Tip- Are you an action movie lover? Grab your popcorn and binge watch this movie in one go!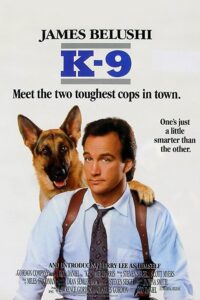 Cast- Jim Belushi, Mel Harris, Kevin Tighe
Director- Rod Daniel
Release Date- 28 April 1989
A maverick detective is on a mission to stop an elusive criminal with the aid of a police dog, a German Shepherd, who's unusually intelligent and smart.
7.    K-9: P.I.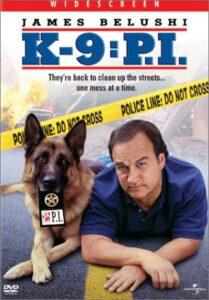 Cast- Jim Belushi, Barbara Tyson, Gary Basaraba
Director- Richard J. Lewis
Release Date- 30 July 2002
Jerry Lee and Dooley are K-9 Partners who are ready to retire from the police force. But, before they retire, they must find a set of high-tech computer chips, working as P.I.
8.    Reservoir Dogs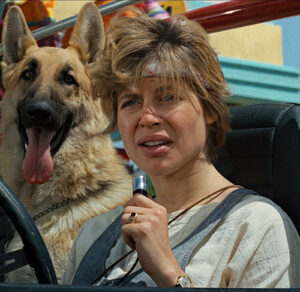 Cast- Quentin Tarantino, Michael Madsen, Tim Roth
Director- Quentin Tarantino
Release Date- 25 June 1992
A simple jewellery heist goes terribly wrong and after that, the surviving criminals start suspecting that they might have a police informant amongst them.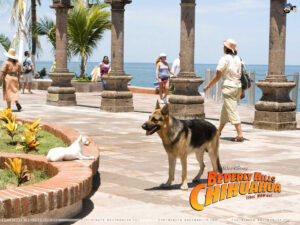 Cast- George Lopez, Drew Barrymore, Piper Perabo
Director- Raja Gosnell
Release Date- 25 September 2008
In this cheeky comedy, the audience witnesses a spoiled Chihuahua, who gets kidnapped when her owner is on a vacation. Next, you find this Chihuahua in the company of a German Shepherd who tries to help her evade the evil dognapper.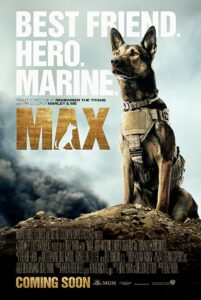 Cast- Josh Wiggins, Robbie Amell, Mia Xitlali
Director- Boaz Yakin
Release Date- 26 June 2015
It is a bittersweet tale following Max, a German Shepherd, who loses Kyle, his handler, in war. Max returns to his handler's family after the loss and through thick and thin, Max and Justin (Kyle's Brother) develop a close bond. This is a must-watch tale with your whole family!
Tip- Please make sure that your tissue box is close by.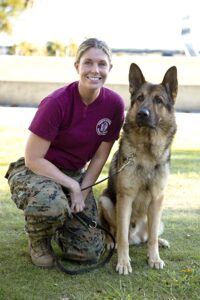 Cast- Kate Mara, Tom Felton, Edie Falco
Director- Gabriela Cowperthwaite
Release Date- 5 June 2017
Based on a True Story, get ready to witness the close relationship between Marine Megan Leavey and her German Shepherd dog, Rex on their tour around Iraq. You will be surely inspired by this tale of courage, friendship, and heroism!
Why are German Shepherds so commonly used in Hollywood Movies?
The reason behind German Shepherds' time-to-time re-occurrences in Hollywood movies is the great familiarity of this large dog breed with the general public. Adding to that, is their military canine badge and their sacrifice in serving the nation. Therefore, movies have been regularly  filmed, now and then, honouring and remembering this four-legged military dog!
Therefore, they certainly will continue to be a common breed in Hollywood movies for a long, long time!
Which are some other movies featuring German Shepherds?
Counter Attack
Defiance
Doctor Dolittle
Downfall
Dreamcatcher
For the Love of Rusty
Garden State
Hannibal Rising
Inspector Rex
It's Showtime
K-9000
Kelly and Me
Legend of the Northwest
Final Words
From as early as the 1980s to date, there has been a flood of movies featuring these military canines! German Shepherds are surely a treat for the eyes either in-person or on the 70 mm screen!
Do you know any other movies in which the most beloved German Shepherd was featured? Pen them down in the comments!