Perhaps you are on a tight budget, and you wish to have a doggie buddy for your own. Then it would be best if you considered finding a free German shepherd puppy for adoption in your locality.
Various people have this misconception that it's hard to find a free German shepherd puppy for adoption.
However, that's not the case.
With the availability of shelter dogs and trustworthy breeders, it's now easy to adopt a Germany shepherd or any other breed you desire.
According to the American kennel club rankings 0f 2019-2020, the German shepherd is the second most popular breed of dogs worldwide.
There are various reasons why the GSD is loved. From its friendly nature, intelligence, and strength, this hound is the jack of all trades.
Thus, the reason I prefer for you to adopt a free German shepherd puppy.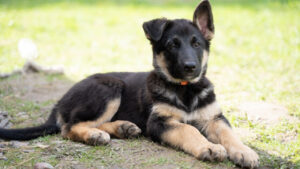 Where and How to Find a Free German shepherd For Adoption
Check for a free German shepherd puppy for adoption at a GSD rescue center
Many German shepherd rescue centers have hounds that need a second chance. First, dogs brought in these rescue centers are either lost, previously mistreated, or even unwanted.
Also, a puppy could be in a rescue center because
The owner became sick and now not in a position to take care of the puppy
Job loss
The owner went to an apartment that does not allow pets
The owner became allergic to the dog's fur
In the end, it is worth to note it's not the dog's fault to be in a rescue center.
Rehoming, a German shepherd puppy is a noble course as you give this dog a second chance to live a happy life.
The fee of adopting a free German shepherd in a rescue Centre is low compared to buying from a breeder.
The fee that you pay covers the following service;
Vaccines
Vet checkup
Spaying/neutering
It's such a good bargain.
What you ought to note is that most dogs in rescue centers are over one year, but still, you can get a free German shepherd puppy for adoption.
However, if none is available for adoption you can leave your contacts for the rescue center to call you later.
It's good to be patient, as you sure of getting your perfect match.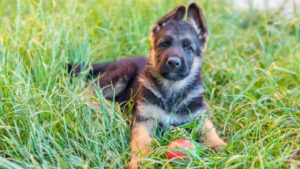 Local Animal Shelter
You may be lucky to find a free German shepherd puppy at an animal shelter. You know many animals brought in these shelters have either been mistreated or abused.
You'll likely find a dog that matches your characteristics in the animal shelter.
The animal shelter may ask for a minimal fee to cater for the following services.
Neutering
Spaying
Deworming
Vet services
Adopting a free German shepherd is crucial as it reduces the number of street homeless dogs.
Who knows, you may even get a pure breed of a German shepherd in an animal shelter—quite a good bonus.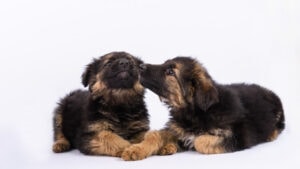 Dog Welfare Groups
Dog welfare groups take care of abused and abandoned dogs. Furthermore, they are volunteers who have suffering dog's interest in heart.
Your vet can help you get to point out a reputable dog welfare group in your locality.
You can also get information from your pet store or even your groomer.
You'll get a free German shepherd puppy for adoption thirsty for a warm place to call home.
Additionally, adopting a German shepherd helps in upholding the slogan of responsible dog ownership.
Interesting Fact
'Rin tin tin' was a famous rescue German shepherd dog who became a megastar worldwide in 1926 after appearing in 27 Hollywood films.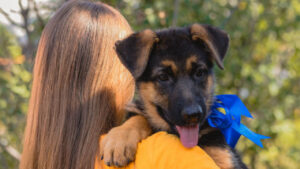 Use the Pet Finder
A pet finder is a website that advocates for proper pet adoption. Additionally, it's at the pet finder that pets get to find their forever homes.
It's the quickest way to find a free German shepherd puppy for adoption. Pets on this website have their profile and characteristics well outlined. Thus you can choose your preferred perfect match with ease.
Here's a preview of how the pet finder website is and how easy it is to navigate
Places You Should Not Consider
Let not your desperation take you to these places as you search for a free German shepherd for adoption.
Not that I am jealous of them.
Avoid the Craigslist
Craigslist is a US-based website that you are more likely to get scammed as you desperately look for a pet to home.
Yes, you heard that right. Scammers who post on this website count on your desperation, and it's most likely you will get conned.
Avoid Puppy Farms/Mills
Don't shop a German puppy shepherd from a puppy farm. The reason being, these puppies are raised in crude and unhealthy conditions.
You are also likely to get a puppy with unwanted genes like dwarfism when you shop your pet from puppy farms.
So, don't keep puppy farms in business by buying from them. Be a responsible dog owner, adopt a free German shepherd puppy.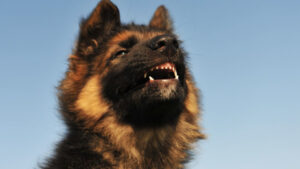 Run Away From the Internet and Newspaper Ads
Although they may look genuine, I would advise you not to adopt a pet from such advertising sites. It's in such places that scammers lay prey on desperate pet lovers.
German shepherd Characters Awareness
Now that you found a free German shepherd puppy for adoption, here are some key points you should note.
Names of the German shepherd in different places
German shepherd
Alsatian
Alsatian wolf dog
Deutscher scaferhund
Berger allamand

Here Are the Acceptable Color Coats
Coats are dense and thick; they are also hairy around the neck and ears with a bushy tail.
Acceptable colors include black, gray, liver (brown) red-black
Are GSD Perfect Family Dogs
If well trained, from their puppyhood, this shepherd dog is an excellent protective family dog.
How Do German Shepherds Relate With Kids
Their relationship with kids highly depends on how they are trained. However, if oriented well, The GSD does relate well with the kids.
How Loud Do They Bark?
The German shepherd has a loud bark because of its vast vocal cords. However, some German shepherds are trained to bark only when necessary.
Additionally, if you live in an apartment that dislikes noise, a German shepherd should not be your preference.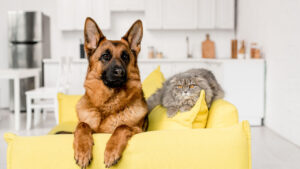 What If I Have A Cat At Home?
All along, cats and dogs don't relate well (never known the exact reason). Maybe it's because of the dog's predatory attributes.
However, a German shepherd puppy can be taught on how to co-exist with a cat while still young.
Make sure you ask your local shelter expert whether the puppy you are about to adopt can live along with a cat.
German Shepherds Are Heavy Shedders
This breed of dog is a heavy fur shedder throughout the year.
As you find a free German shepherd puppy for adoption be ready to groom your hound daily.
They Love Multitasking and Exercising
In case you're inactive, don't adopt a free German shepherd puppy. The reason being, this breed loves physical and mental stimulation daily.
Fact: an adopted dog takes almost 2-3 months to feel comfortable in its new home.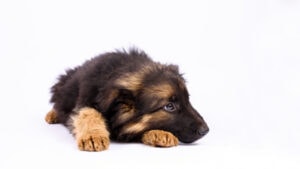 Health Problems Associated With German Shepherds
No one should lie to you that German shepherds are immune to health problems.
Below are the health conditions associated with German shepherds.
Dwarfism
Dwarfism is popular in German shepherds. So, after getting a free German shepherd for adoption, it's essential to perform a gene test to check whether the puppy has this congenital disease.
Hip and Elbow Dysplasia
Hip and elbow dysplasia is a common condition found in all dogs. The dog mainly suffers from joint instability. Additionally, this condition is painful for many dogs. The reason being, the joint and socket grind together instead of interlocking.
Obesity
Make sure you feed your dog with a balanced diet. Worth to note is that German shepherds are heavy feeders prone to obesity.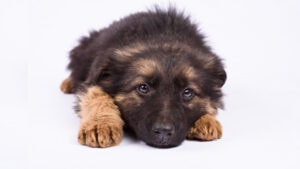 Bloating
This is a life-threatening condition prevalent in many dogs. The abdomen is swollen as a result of the accumulation of stomach gases.
Mega-esophagus
The esophagus enlarges beyond normal. Nevertheless, this is not a life-threatening condition.
Final Thought
There are various places that you can get a free German shepherd puppy for adoption. However, do your research and weigh out your options before giving that dog a new home.
Boycott puppy farms and adopt a dog.