Most people perform grooming tasks on their dog.
Your dog's coat needs to be looked after so it is shiny, free of knots and looking great.
You can also groom the face of your dog so that your dog has an attractive appearance. You might not know how to do this, so here are some tips to groom your dog's face.
Be Creative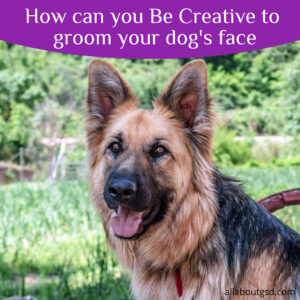 The first thing you should understand is that grooming the dog's face is your own preference. Decide exactly what you want.
You might decide on different lengths of hair or other things to do to your dog's face.
Try to visualize what you want your dog to look like before you begin the process of grooming the dog's face.
Preparation
Before you trim your dog's hair, and sure that you have all of your supplies. You should have a pair of proper scissors to trim your dog's face.
The best pair to use is probably a pair of straight edge thinning scissors that are designed to be used on a dog.
You should also have something to clean up the excess hair such as a wet wipe which you can use to remove the loose hair off the dog's face and to clean up around other areas where there is loose hair.
Sitting Your Dog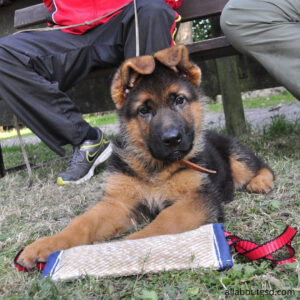 You should have your dog sitting in front of you or on a table, so it's easy to access your dog's face.
You will have to decide on the exact style that you want for your dog's face.
You should make sure that your dog is easy to access as you want the entire process to go smoothly. Make sure your pet feels comfortable with the clippers before you use them.
Once you feel that your dog is comfortable, you can begin the process of clipping their hair. You should cut the hair like you do with regular shaving is that you want to follow the direction of the dog's fur.
You don't want to go against the fur because this will look jagged and unnatural.
Trimming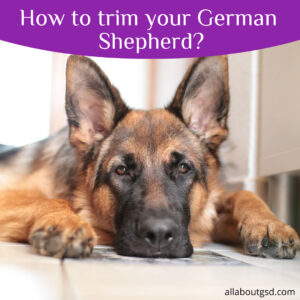 Start on the top of the dog's muzzle and then work your way downwards. You want to clip in the direction of the fur.
If you find the clippers aren't efficient, you can always use scissors.
In some cases, it might be a better idea to use scissors if the dog doesn't like the sound of the clippers.
To trim the dog's cheeks, simply lift the ears which makes it a lot easier. You should also spend some time to trim around the dog's eyes, as this can give it an attractive appearance.
You can use a comb to lift the smaller hairs around this area and then trim them to how you want them to look.
Summary
Take your time when grooming your dog's face, you want your dog to be comfortable before you perform any sort of clipping or trimming of the hair on your dog's face. If you don't feel comfortable trimming your dog's face, have a professional do it because you might get a better result than if you try to do this yourself.